About Us
WES Industries was established in 1986 as a design-build environmental firm emphasizing process system design and manufacturing.
Our Story
WES Industries Inc. (WES) is a 38-year-old full-service design-build company. The company stands out among all others as it can take a problem from concept, design, and manufacture the solution in its factory, controlling every aspect of the project. The company operates in three distinct markets.
First, WES specializes in all phases of manufacturing equipment for the water, environmental, industrial, renewable energy, and air emission treatment industries.
WES works directly with its customers to develop the most comprehensive and cost-effective method to achieve their water, environmental, industrial, and wastewater application goals. This includes all phases of water treatment and air emissions generated during the process and is highly skilled in removing and capturing CO2 emissions.
Second, the area and distinct market that WES provides services for is designing and installing renewable energy systems and the most extensive rooftop solar system in the USA.
Third, the area and distinct market that WES provides services in developing and testing new technologies for treating water and air emissions and new renewable energy sources. One area WES is rapidly growing is the capture of CO2 emissions from air streams produced at water and wastewater treatment facilities.
WES design professionals work with their customers to achieve the highest results on their projects. The team and WES comprise highly skilled engineers, general contractors, electrical specialists and programmers, project management, and professional technicians in multiple disciplines.
WES is licensed in Florida as a Professional Engineering firm and Class A General contractor, Electrical, Utility, and Pollutant specialty contractor.
The company also provides a full range of field services for installing and servicing all equipment and systems. For a complete list of equipment WES includes installation and support services, please review our list under "technologies." WES has more hands-on experience in the service and repair of water treatment equipment than any other service provider in the industry.
Whether you have a new project to develop, an expansion of an existing system, or need repair and replacement services, WES and its team can assist.
Our Approach
Not all projects were created equal, so not all solutions and approaches can be the same. In today's accelerated changing markets with multiple disruptor technologies launching at a never-before-seen pace, a solution-based company must be highly dynamic and fluid to meet the goals of its customers.
WES Industries takes a different approach to problem-solving for its customers. With more than 38 years as a problem solver within water treatment, environmental, and renewable energy industries, WES has gained superior experience in developing complex issues. It has a direct "can do" approach for all our project management approaches.
In water treatment, WES works either with a customer engineer or directly with the customer to outline all objectives, review all project parameters, and fully understand the customer's goals and needs. WES is the only company operating in the USA that can combine and integrate several different technologies to improve the yield and ROI of a project. WES remains agnostic in selecting technologies as it focuses on the highest return for the customer at the lowest possible cost, whether in water purification or energy production.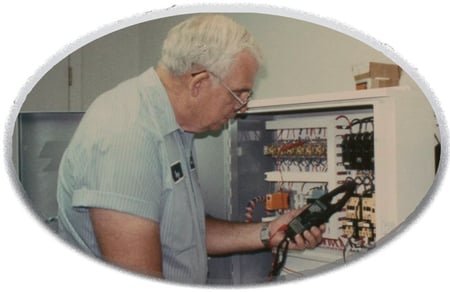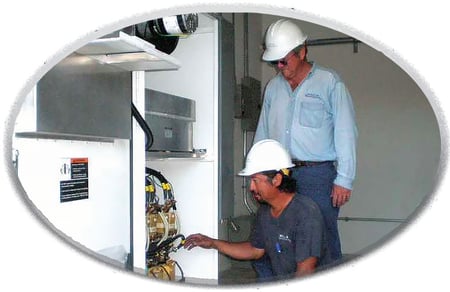 Our History
WES Industries, Inc., has a 38-year-old history in providing services for municipal, industrial, mining, and oil refining markets. Customers include major cities across the USA, Caribbean, Food and beverage, Industrial mining, and Oil industry, including Chevron USA, Amoco Oil, BP Oil, and Exxon. WES has a long work history for the DOD and DOE industry and has provided equipment services for defense contractors such as Lockheed Martin, GE, and Honeywell for over 38 years. These services include a wide range of engineering, manufacturing, installation, and operation and support services. The company also provides a complete design and construction support service for their retail and commercial customers by performing engineering design for specific site projects, permitting, and complete construction of horizontal and vertical needs. Our owned and operated manufacturing facility began in 1959 and continues in the same family ownership.